Exterior Stone Finish Cornices - Standard Range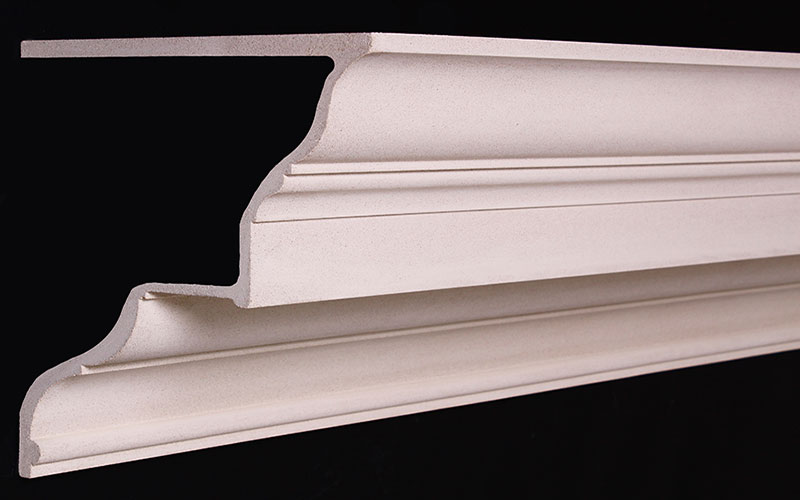 Stevensons-Stone® range of exterior cornice mouldings is suitable for use on properties both large and small. Our external Stevensons-Stone® cornice mouldings can be specified in a wide range of stone finishes.
Sample Finishes

As a bespoke option Stevenson-Stone® can be manufactured in any RAL colour.
External cornice mouldings can be supplied with or without a weathering shelf. Purpose-made exterior cornice mouldings can also be supplied to match any existing shape, size, colour or texture. Preformed internal and external cornice mitres are also available.
This range of corbels are not available in our online shop, however it is possible purchase a Stevensons-Stone® sample finishes box online.
For assistance selecting your external cornice or fascia moulding or for pricing please contact our Sales Team on 0044 (0)1603 400824 or email info@stevensonsofnorwich.com